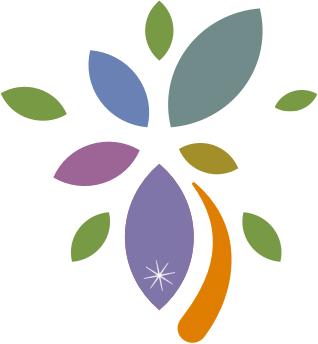 Research shows that gender disparities and the deterioration in the physical security of women are among the earliest signs of broader societal trends which can led to crisis and violence. On the other hand, women's participation improves political decision-making, contributing to the formulation and implementation of policies and strategies that respond to the rights and interests of women and girls. The United Nations Security Council Resolution 1325 (2000) mandates that women should participate in the making and keeping of peace at the local, national and international level. It stresses the pivotal role women and girls play as leaders and agents of change in conflict management and sustaining peace. Since 2015 the global agenda for development has reinforced the international commitment to ensure the protection of women and girls from violence, and created an environment for women to fully participate in political decision-making.
Our Approach
Without data and adequate reporting on gender disparities there can be no progress towards gender equality. Understanding the role of gender in conflict is best accomplished through a holistic analysis that is multi-perspective and multi-levelled. We provide a comprehensive assessment of how men and women experience conflict, while diagnosing contextual challenges that need to be addressed for the successful implementation of UNSCR 1325. This approach seeks to increase the evidence-base for policies which can meet the needs of men and women equally, ensuring the gender perspective is at the forefront of policy formulation. Our evidence-based policy recommendations have shown that peacebuilding measures and political decisions are more likely to promote positive and durable social change if women's perspectives are defined from the outset, and as an integral part of the desired peacebuilding outcome.
Reflections from the Field
Cyprus
Understanding the different concerns of men and women is a crucial part of the peacebuilding process, ensuring the full inclusivity of all citizens in decisions which affect their lives. In Cyprus, our research shows that Cypriot women and men talk about the conflict in different ways, and this is an important feature of the ongoing peace process, which impacts the progress towards a comprehensive and sustainable solution. Cypriot women particularly focus on the relationship with the other community, since they are most concerned about everyday security, their need for stability and material interests, while Cypriot men are most concerned about state security.
In general, Greek Cypriot women experience heightened insecurities and are more sceptical of the peace process than Greek Cypriot men. Greek Cypriot women project these insecurities through feelings of mistrust and negative stereotypes of the Turkish Cypriot community, while contact with Turkish Cypriots is more likely to be superficial, compared to the contact between Greek Cypriot men and members of the Turkish Cypriot community. Turkish Cypriot women also feel insecure are sceptical of the peace process, while also mistrusting inter-communal relationships involving Greek Cypriots. Women from both communities do not have a hopeful expectation of a possible future Federal Cyprus, which they fear will be fragile and dominated and disrupted by Greek and Turkish interference. These findings highlight the need for policies and programmes directed at building capacity to tolerate diversity within the context of gender inclusion, since women are also more likely to be detached from the peace process itself. Efforts to ensure the hopes and fears of women from both communities are properly addressed will be crucial to ensuring all Cypriots can have a positive vision of a future united island.
Eastern Ukraine
The conflict in eastern Ukraine has severely affected adolescents and their communities in Donetsk and Luhansk, experiencing high levels of adversity since 2014. Our research shows that this trauma has impacted boys and girls in different ways. While boys have greater self-confidence, optimism and a sense of security in daily life, girls are more ready to participate in civic activities, be more socially tolerant and feel more connected to the family and at school. However, girls are more likely to suffer from anxiety, depression and post-traumatic stress, and show a higher inclination to self-harm and think about suicide. These traits are underscored by girls' feelings of pessimism, and sense that they have little opportunity to fully participate in their community. Their dissatisfaction is accompanied by a greater desire to seek options for leaving their homes and migrate to other parts of the country. On the other hand, boys demonstrate a greater range of behavioural problems, including physical aggression, delinquency, substance abuse and unsafe sexual behaviour. Boys are more likely to drop out of school, admit to callous-unemotional traits and authoritarian tendencies, while being more prepared to engage in political violence.
These findings suggest the need to tailor policies and programmes to the specific needs of boys and girls. Boys require programmes which help develop their collaborative and social skills, with a view to enhancing qualities that value education, civic responsibility and peaceful means for managing socio-psychological responses to adversity in their daily lives. On the other hand, policies directed at supporting girls should emphasize their security in daily life and cultivate executive skills which will also contribute to emotional regulation. Opportunities need to be created for girls to participate in civic life, capitalizing on their existing motivation to play a constructive role, as well as their strong collaborative skills. In collaboration with UNICEF, these findings have informed the policies of the Ministry of Education and Science in Ukraine. It has helped the Ministry integrate a psychosocial support-life skills education programme into state in-service programmes and adopt measures on a broader safe school concept.