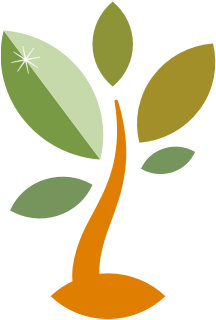 According to the UN, 55% of the world's population lives in urban areas, a proportion that is expected to increase to 68% by 2050. Urban cohesion is essential for harmonious coexistence as societies become more diverse due to internal and international migration in today's cities. Successful management of urban growth becomes increasingly important as the world seeks achieve the targets of goal 11 of the 2030 Agenda for Sustainable Development and fulfil the commitments of the New Urban Agenda.
Urban cohesion is integral to realizing the vision of sustainable cities and human settlements. This requires forging a new framework of urban development to identify the needs of growing urban populations, manage diversity and plan urban growth. Urban development policies need to strengthen the existing linkages between urban and rural areas, and create secure, sustainable, inclusive, and shared public city spaces.
Our Approach
Urban Cohesion is a process of generating resources and relationships which ensure access to equitable, affordable, and quality city spaces and services. By using our evidence-based peacebuilding approach, we aim to help authorities and citizens manage the impacts of urbanisation and globalisation. We work with local governments, donors, civil society organisations and urban professionals to measure urban cohesion in different environments. Our evidence-based approach helps partners to create shared visions of their common urban spaces and to identify the drivers of change which can foster a sense of belonging and social connectedness.
We focus on five inter-connected pillars of urban social cohesion.
Urban Growth focuses on sustainable economic, technological, and infrastructural growth.
Urban Connectivity relates to the invisible, intangible aspect of city life, such as the sense of belonging and the enjoyment of being a city dweller. It relates to not only a sense of home, but also the feeling that your presence is acknowledged and respected.
Urban Participation relates to the inclusion of women, youth, new city residents, and marginalized groups in decision making processes ensuring their voices heard by policy makers. It also relates to tangible aspects of city life by guaranteeing all citizens access to public and shared spaces.
Urban Health ensures that high quality and affordable public health services are accessible by all citizens, regardless of their social status, and are geared to promoting a higher-quality life for all.
Urban Safety relates to feeling safe within the city. It refers to protection from crime, violence, conflict and insecurity. It integrates urban crime prevention principles into proactive safety measures aimed at reducing urban vulnerability.