SeeD's inter-disciplinary and international team brings together scholars and practitioners who have worked extensively in peacebuilding, advanced data analysis, sociology, psychology, international relations and security studies. The passion and dedication of our staff drives us to find ever better ways to understand peace and conflict. We draw strength from the diverse experience of our staff members and we are committed to investing in the growth mind set of team members through constant learning. This is what helps SeeD to strive to be an innovation hub for sustaining peace.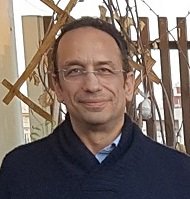 Dr. Alexandros Lordos
Head of Learning and Innovation
Dr. Alexandros Lordos has 15 years' experience of developing innovative evidence-based solutions in the private sector, non-governmental sector and in government. This has involved integrating participatory polling approaches for conflict transformation in divided societies. Alexandros has published numerous articles and research reports, such as: "A People's Peace in Cyprus: Testing Public Opinion on the Options for a Comprehensive Settlement" (2009) with the Centre for European Policy Studies (CEPS). He is one of the founders and a Research Director of SeeD, and was instrumental in conceptualizing the "Social Cohesion and Reconciliation" (SCORE) Index. Alexandros completed his doctorate in Clinical Psychology at the University of Cyprus.
Contact email: lordos@seedsofpeace.eu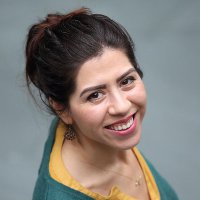 Dr. Ilke Dagli Hustings
Head of Programmes and Field Operations
Ilke has an MSc in Security and Development at the University of Bristol and completed her PhD on "Securitisation of Identities in Conflict Environments and its Implications on Ontological Security" at the University of Warwick. Before her academic research career at Warwick and Exeter Universities, Ilke worked as a project coordinator, project developer, consultant and facilitator between 2006-2012. She co-authored and coordinated myriad peacebuilding projects such as The Civil Society Dialogue, Cyprus Community Media Centre, Access Info Cyprus, Play for Peace and ENGAGE Do Your Part for Peace. Ilke, who joined SeeD as a Senior Researcher for the Security Dialogue Initiative (SDI) in 2016 assumed to role of Head of Programmes and Field Operations in 2017, overseeing SeeD's global programmes and research efforts.
Contact email: dagli@seedsofpeace.eu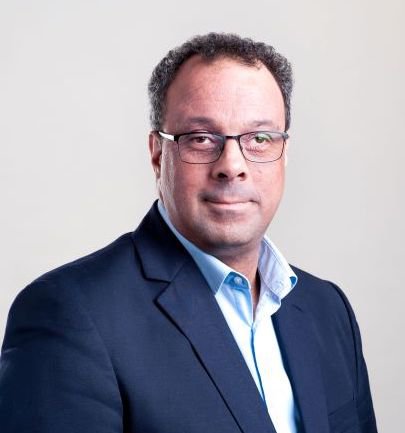 Christopher Louise
Senior Policy Advisor and Programme Lead for Africa
Before joining SeeD in May 2018 Christopher worked for the United Nations and NGOs for 25 years, specialising in peace and security policy. During his UN career he led major projects designed to support participatory peace-making and good governance efforts in the Balkans, the Middle East and Sub-Saharan Africa. Over the past 15 years he has advised country-level UN leaderships and governments on strategies for enhancing reconciliation, deepening good governance and building national peacebuilding capacities. In 2017 he negotiated and wrote the Liberia Peacebuilding Plan, requested by UN Security Council resolution 2333 (2016) to direct the role of the UN in supporting the country's transition process. Christopher helped pioneer the Social Cohesion and Reconciliation (SCORE) Index in Cyprus and integrated the SCORE method into UN planning and policy-making. He is the author of several published articles on peace and development and has a Master's Degree in International Relations from the University of East Anglia in the United Kingdom.
Contact email: louise@seedsofpeace.eu
Alexander Guest
Data Team Coordinator
After working in astronomy, media analysis and wooden toy-making, Alexander has turned his attention to quantitative research and data analysis. His past work includes analysis of observational data from the CHANDRA X-ray space telescope and of textual data from Greek-Cypriot and Turkish-Cypriot newspaper articles about the Syrian refugee crisis, which strove to introduce quantitative methods to the humanities. Alexander is exploring the use of new data streams from both traditional and social media into SeeD's work. He is passionate about quantitative research, data analysis and visualisation, political engagement and activism, and Cypriot rapprochement.
Contact email: guest@seedsofpeace.eu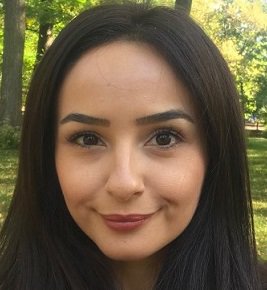 Meltem Ikinci
Cyprus Programme Lead & Learning and Innovation Officer
Meltem holds an MSc in Management and Implementation of Development Projects from the University of Manchester. Her dissertation focused on the role of civil society in promoting good governance. She has been actively involved in promoting reconciliation and conflict-resolution efforts in Cyprus for over a decade. She is passionate about conducting research on civic engagement, political violence, societal resilience and prevention of violent extremism. Meltem provides substantive guidance to SeeD's institutional learning, supporting the development of conceptual and theoretical foundations of the evidence-based approach. Meltem is also the leading focal point for SeeD's partnership with the World Bank in Cyprus.
Contact email: ikinci@seedsofpeace.eu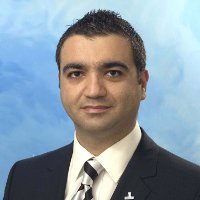 Spyros Christou
Finance Officer
Spyros Christou studied Sociology at the London School of Economics and Political Science. He previously worked as research executive for Nielsen, performing research in North Africa, Central Eastern Europe and Middle East. Spyros has been an executive board member of the Association for Social Reform (OPEK) and the Secretary of Cyprus Peace Council – Limassol Branch.
Contact email: christou@seedsofpeace.eu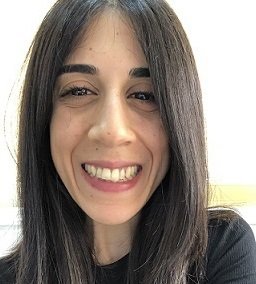 Demetra Kallitsi
Programme & Admin Officer
Demetra holds an MA in Fine Arts from the University of Brighton. She has presented her artwork in exhibitions and theatre plays; and has participated in short films and artist residencies in Cyprus, Germany, Malta, Italy and the UK. Her poetry work has been featured in literary journals (Nicosia, Athens and Zurich), music vocals and art publications (Berlin). She worked as the Financial Manager for PRWeile Studio, Berlin; as the Cultural Officer at ARTos Cultural & Research Foundation in Nicosia, and as the Museum Coordinator for the Loukia & Michael Zampelas Art Museum in Nicosia. Demetra, who joined SeeD in 2017, is part of SeeD's Cyprus team efforts in collaboration with the World Bank, while continuing her artistic career as the Artist Residency Coordinator for Xarkis Festival and Artists Residency, and as a Board Member of the cultural organisation Xarkis in Nicosia.
Contact email: kallitsi@seedsofpeace.eu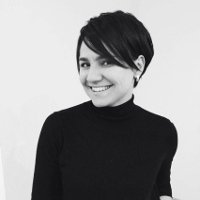 Oksana Lemishka
Ukraine Programmes Lead
In 2017 Oksana Lemishka completed her MPhil studies, specializing in Sociology of Media and Culture, at the University of Cambridge. Her research interests lie in the role of soft power in transnational dialogue with a special focus on Eastern Partnership (EaP) countries. Since 2009 Oksana has been teaching at the National Taras Shevchenko University of Kyiv, Ukraine, with a primary focus on cognitive linguistics. Oksana has initiated and managed educational-cultural projects in Ukraine, including a TEDx Inspired Interdisciplinary Conference and a Ukrainian Summer School (Kramatorsk). She is the Eastern Europe Regional Specialist, with responsibility for SeeD projects and engagements in Ukraine and Moldova. She is an active member of the Cambridge Society of Ukraine and an alumna of Chevening Scholarship of the UK government.
Contact email: lemishka@seedsofpeace.eu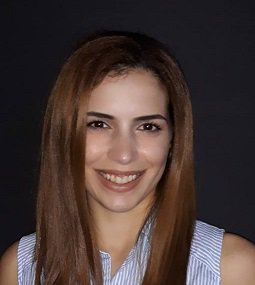 Dr. Maria Symeou
Adolescent Development and Youth Specialist
Dr. Maria Symeou has a degree in Psychology from the University of Greenwich, and a master's degree from the University of Cyprus in Cognitive, Developmental, and Educational Psychology. She has worked at the University of Cyprus and other local universities in Cyprus as a Visiting Lecturer in courses mainly from the fields of Developmental Psychology, and Educational Psychology. Previous posts also include facilitator for experiential prevention workshops in Cypriot schools, and a Research Associate for EU-funded projects. Maria gained her PhD in Psychology in 2015, with her research focusing on maladaptive behaviours during the adolescent period.
Contact email: symeou@seedsofpeace.eu
Andrii Dryga
Ukraine Programme Specialist
Andrii has a diverse professional and academical background. He has been working in the corporate sphere in Ukraine for almost ten years, elaborating projects focusing on human resource management and organization development, using the data-driven analytical approach in the creation of new working spaces for domestic and international organizations. Also, he was a co-owner of the network of educational centres for children in Kyiv. Andrii has a Master degree in Information and Measurement Systems and a second Bachelor degree in Interior Design. Since 2016 he is obtaining a PhD degree in Wuhan University of Technology, China. His research interest is focusing on the development of civil society organizations through the implementation of innovative technologies.
Contact email: dryga@seedsofpeace.eu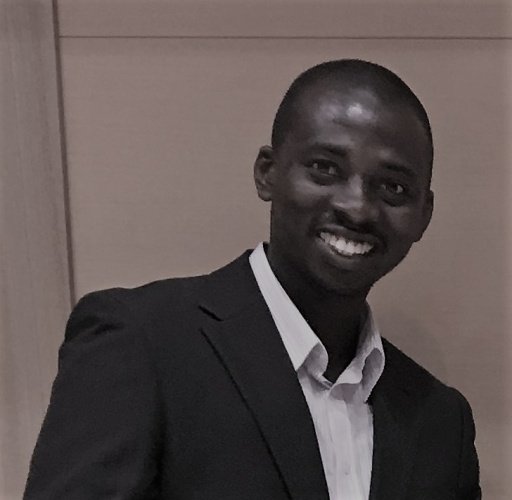 Abdon Dominique Koko
Ivory Coast Programme Specialist
Abdon Dominique KOKO is a consultant, from Cote d'Ivoire, who graduated from Ritsumeikan University (Japan) with a Master degree in Economic development. He has a strong interest in local economic development, particularly the relation between Social Capital and Economic Development. Passionate of research activities, he publishes regular analyzes on local economic realities, in order to provide, to the relevant stakeholders, accurate information capable of helping them to positively impact local development situation. He is active in the Ivoirian civil society through the organization he leads and the coalitions he belongs to, which intervene on issues ranging from democracy to people livelihood. His commitment also goes beyond his country's borders, as the West Africa's representative in a continental organization focused on African integration and business cooperation between Africa and its partners. Because he is convinced that there can be no sustainable development, for a country, without a strong and lasting peace, he joined SeeD in order to contribute to furthering the social cohesion and reconciliation agenda.
Contact email: koko@seedsofpeace.eu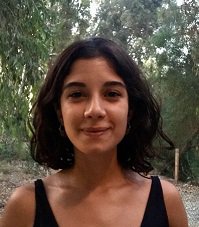 Marian Machlouzarides
Data Analyst
Marian Machlouzarides completed her BSc in Pharmacology and MSc in Biochemical Engineering at University College London. She has worked in health systems strengthening at an international organisation in Geneva, and as a data analyst at a cancer charity in the UK. This sparked her interest for using evidence-based practices in development, leading her to her current position in the Data Analysis team at SeeD.
Contact email: machlouzarides@seedsofpeace.eu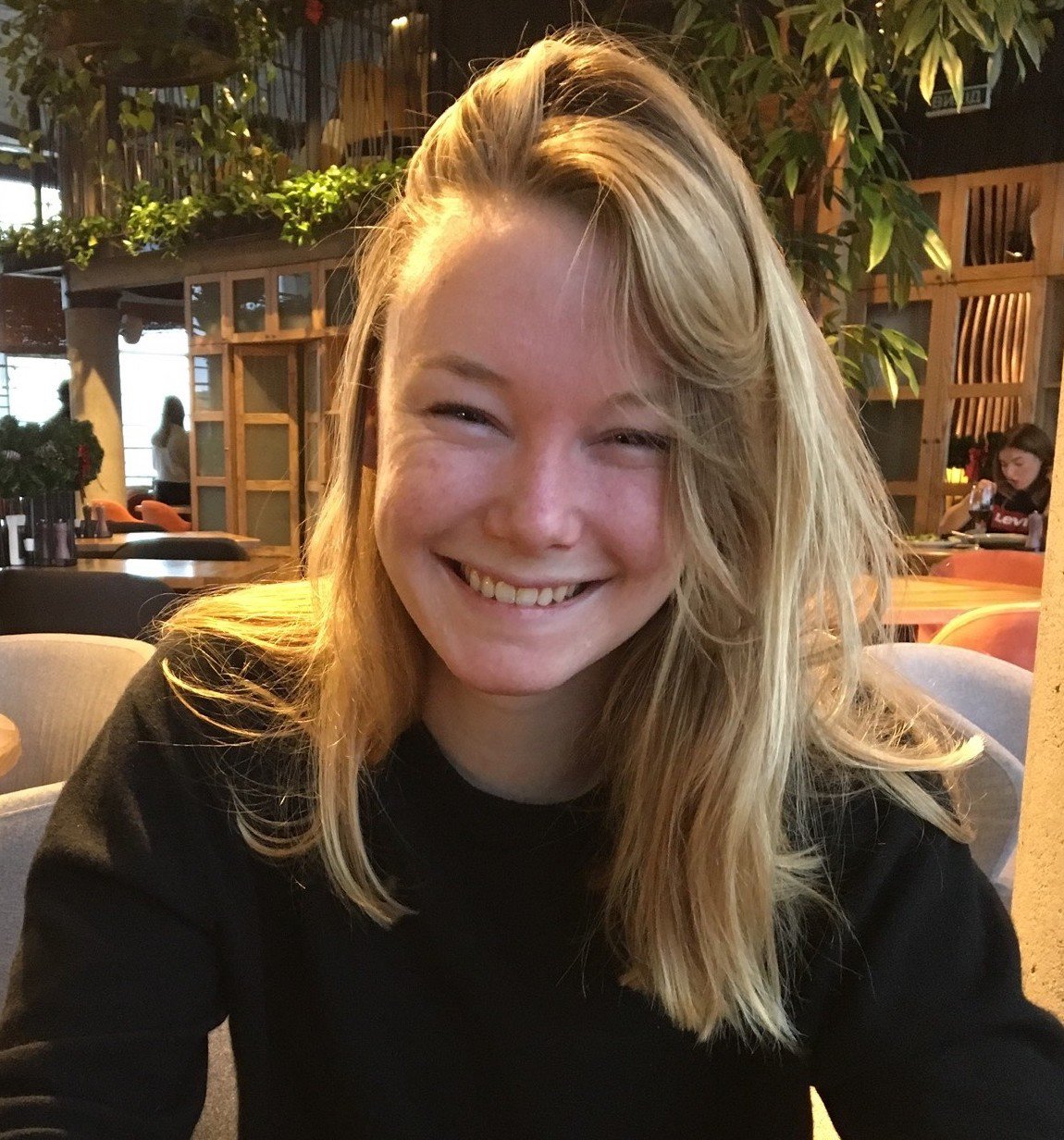 Amie Scheerder
Programme and Outreach Specialist
Amie finished her degree in International Tourism Management and Consultancy at the Breda University of Applied Sciences, The Netherlands. She received the Multatuli Thesis Award for her dissertation titled "The Contribution of Tourism to Social Cohesion in Ukraine" where she explored the relationship between tourism and peacebuilding as well as the influence of cultural heritage on reconciliation. During her studies, she worked in the educational tourism sector in Myanmar creating connections between the tourism sector, universities, ministries and NGO's to stimulate capacity building for underprivileged groups in society. Following her internship with SeeD, she joined the team full time, and is currently based in Kiev focusing on improving SeeD's data visualisation and outreach toolkit.
Contact email: scheerder@seedsofpeace.eu