SeeD's inter-disciplinary and international team brings together scholars and practitioners who have worked extensively in peacebuilding, advanced data analysis, sociology, psychology, international relations and security studies. The passion and dedication of our staff drives us to find ever better ways to understand peace and conflict. We draw strength from the diverse experience of our staff members and we are committed to investing in the growth mind set of team members through constant learning. This is what helps SeeD to strive to be an innovation hub for sustaining peace.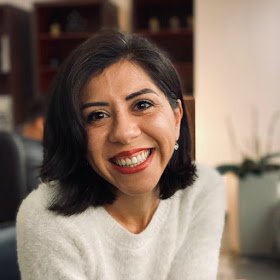 Dr. Ilke Dagli Hustings
Head of Programmes and Field Operations
Ilke has been a peace practitioner and researcher for over 15 years and a peace activist for over two decades. She has an MSc in Security and Development from the University of Bristol and a PhD on Security, Identity and Peacebuilding from the University of Warwick. Before her academic career at Warwick and Exeter Universities, where she taught World Politics and International Principles of Business respectively, Ilke worked as a project coordinator, project developer, consultant and facilitator for CSO and SME projects in partnership with UN and EU agencies as well as a consultant for polling companies in Cyprus. She co-authored and coordinated myriad peacebuilding programmes such as The Civil Society Dialogue, Cyprus Community Media Centre, Access Info Cyprus, Play for Peace and ENGAGE Do Your Part for Peace. Ilke, who joined SeeD as a Senior Security Researcher in 2016 transitioned into the role of Head of Programmes and Field Operations in 2017, overseeing SeeD's global programmes and research efforts as well as R&D work on constructive citizenship and economic resilience. Ilke also sits on SeeD's Board and acts as the chair of the organisation's Executive Branch.
Contact email: dagli@seedsofpeace.eu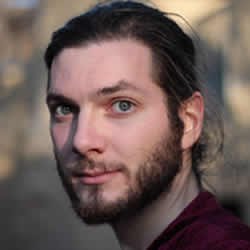 Alexander Guest
Head of Quantitative Analysis
After working in astronomy, media analysis and wooden toy-making, Alexander has turned his attention to quantitative research and data analysis. His past work includes analysis of observational data from the CHANDRA X-ray space telescope and of textual data from Greek-Cypriot and Turkish-Cypriot newspaper articles about the Syrian refugee crisis, which strove to introduce quantitative methods to the humanities. Alexander is exploring the use of new data streams from both traditional and social media into SeeD's work. He is passionate about quantitative research, data analysis and visualisation, political engagement and activism, and Cypriot rapprochement.
Contact email: guest@seedsofpeace.eu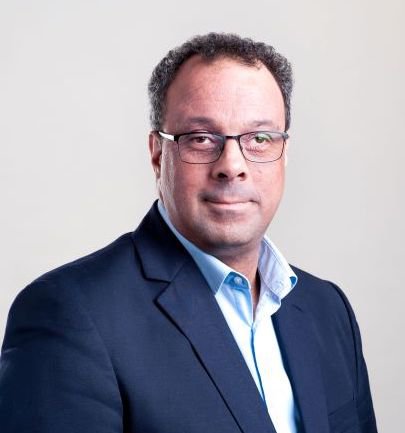 Christopher Louise
Senior Policy Advisor and Programme Lead for Africa
Before joining SeeD in 2018, Christopher, who has Master's Degree in International Relations, worked for the UN for 25 years, specialising in peace and security policy. During his UN career he led major projects designed to support participatory peace-making and good governance efforts in the Balkans, the Middle East and Sub-Saharan Africa. Over the past 15 years he has advised country-level UN leaderships and governments on strategies for enhancing reconciliation, deepening good governance and building national peacebuilding capacities. In 2017 he negotiated and wrote the Liberia Peacebuilding Plan, requested by UN Security Council resolution 2333 (2016) to direct the role of the UN in supporting the country's transition process. Christopher helped pioneer the Social Cohesion and Reconciliation (SCORE) Index in Cyprus and integrated the SCORE method into UN planning and policy-making.
Contact email: louise@seedsofpeace.eu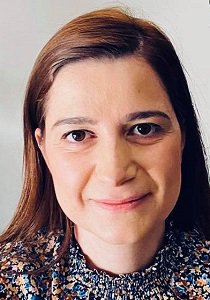 Sophia Evangelou
Human Resource Manager
Sophia serves as Human Resources Manager, bringing thirteen years of HR experience gained through working with market leaders including the biggest private group in Cyprus and a well-known international audit company. Before joining SeeD, Sophia worked for an international non-profit organisation as Human Resources Manager. She holds a bachelor's degree in Psychology from the University of Essex, UK and a master's degree in Human Resource Management and Organisational behaviour from the Cyprus International Institute of Management (CIIM). Sophia has extensive experience in recruitment, employee relations, HR strategy, HR compliance, performance management, policy and handbook development, compensation planning and benefits administration.
Contact email: evangelou@seedsofpeace.eu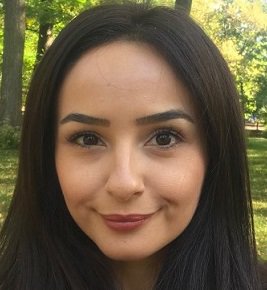 Meltem Ikinci
Cyprus Programme Lead & Learning and Innovation Officer
Meltem holds an MSc in Management and Implementation of Development Projects from the University of Manchester. She has over 10 years experience in social cohesion and reconciliation in diverse contexts. She is passionate about research design to better understand socio-emotional skills, civic engagement, livelihoods and prevention of violence. She supports SeeD's institutional learning and develops conceptual and theoretical foundations for indicators and research frameworks. Meltem is also the lead in SeeD's partnership with the World Bank in Cyprus.
Contact email: ikinci@seedsofpeace.eu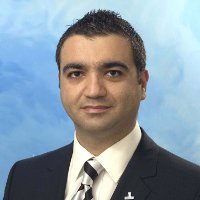 Spyros Christou
Administration & Finance Manager
Spyros Christou studied Sociology at the London School of Economics and Political Science. He previously worked as research executive for Nielsen, performing research in North Africa, Central Eastern Europe and Middle East. Spyros has been an executive board member of the Association for Social Reform (OPEK) and the Secretary of Cyprus Peace Council – Limassol Branch.
Contact email: christou@seedsofpeace.eu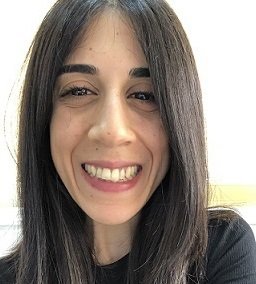 Demetra Kallitsi
Programmes & Communication Officer
Demetra holds an MA in Fine Arts from the University of Brighton. She has presented her artwork in exhibitions, theatre plays, and short films in Cyprus, Germany, Malta, Italy and the UK. Her poetry work has been featured in literary journals, music vocals and art publications. She worked as the Financial Manager for PRWeile Studio in Berlin, as the Cultural Officer at ARTos Cultural & Research Foundation in Nicosia, and as the Museum Coordinator for the Loukia & Michael Zampelas Art Museum in Nicosia. Demetra, who joined SeeD in 2017, supports SeeD's civic participation and inter-communal contact programmes in Cyprus in collaboration with the World Bank, while continuing her artistic career.
Contact email: kallitsi@seedsofpeace.eu
Ruslan Minich
Programme Researcher
Ruslan has a Master in World Politics and International Relations from the University of Pavia, Italy. He speaks Ukrainian, English, Italian, and Russian. In SeeD, Ruslan's work focuses primarily on Transforming Communications Activity in Ukraine, while at the same time he supports SeeD's work in on Democratic Governance in the East and Azov Sea Area Resilience. His focus research areas include EU integration, international relations, peace and conflict studies, public policies, border and migration management, and media. Ruslan's previous work experience includes policy analysis, research, project management, journalism, and TV programmes production.

Contact email: minich@seedsofpeace.eu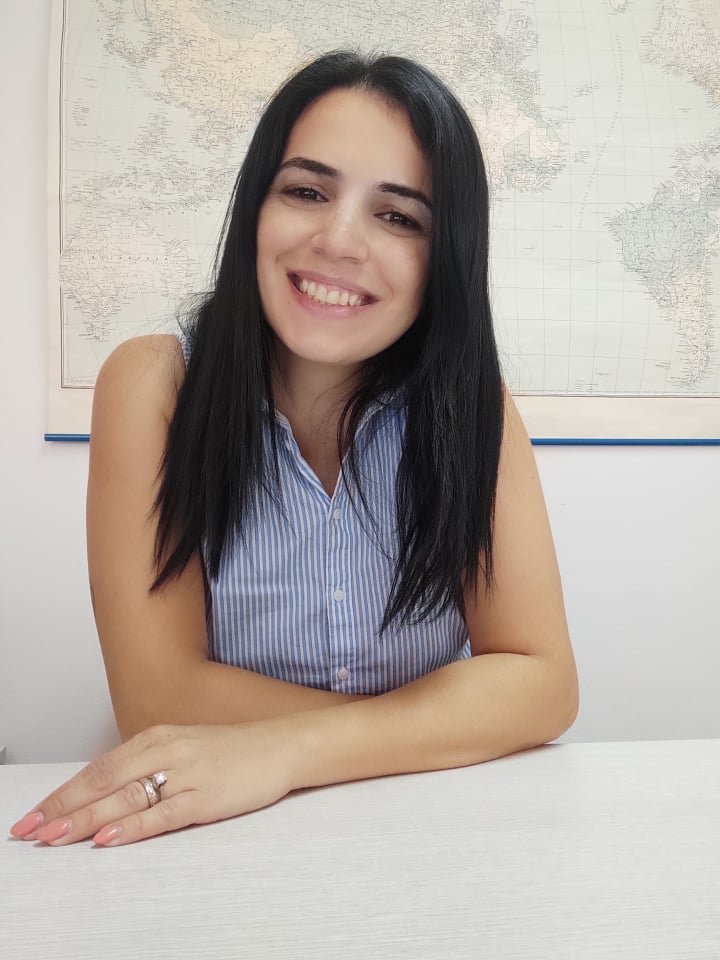 Dr. Maria Symeou
Youth Policy Specialist
Dr. Maria Symeou has a degree in Psychology from the University of Greenwich, and a master's degree from the University of Cyprus in Cognitive, Developmental, and Educational Psychology. She has worked at the University of Cyprus and other local universities in Cyprus as a Visiting Lecturer in courses mainly from the fields of Developmental Psychology, and Educational Psychology. Previous posts also include facilitator for experiential prevention workshops in Cypriot schools, and a Research Associate for EU-funded projects. Maria gained her PhD in Psychology in 2015, with her research focusing on maladaptive behaviours during the adolescent period.
Contact email: symeou@seedsofpeace.eu
Dr. Andrii Dryga
Country Operations Manager
Andrii has a diverse professional and academical background. He has been working in the corporate sphere in Ukraine for almost ten years, elaborating projects focusing on human resource management and organization development, using the data-driven analytical approach in the creation of new working spaces for domestic and international organizations. Andrii has a Master degree in Information and Measurement Systems and a second Bachelor degree in Interior Design. Since 2016 he is obtaining a PhD degree in Wuhan University of Technology, China. His research interest is focusing on the development of civil society organizations through the implementation of innovative technologies. In SeeD, Andrii is leading projects, and managing operations in Ukraine, and providing an overarching connection between SeeD's region-related efforts.
Contact email: dryga@seedsofpeace.eu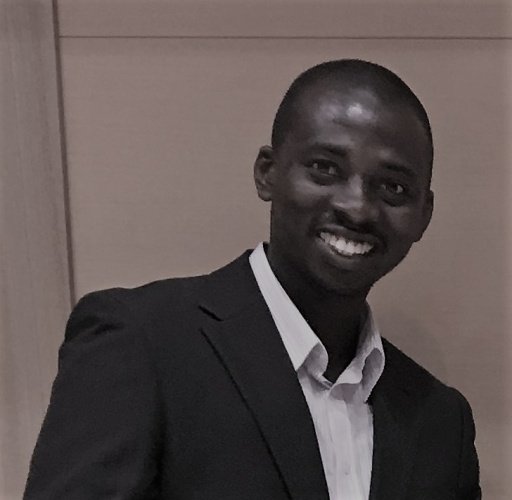 Abdon Dominique Koko
Ivory Coast Programme Specialist
Abdon has an MSc from the Ritsumeikan University (Japan), which focused on the relationship between social capital and economic development. Passionate about evidence-based thinking, he regularly publishes on local economic dynamics to contribute to informed and sustainable local development initiatives in Ivory Coast. He is an active member of the Ivoirian civil society, where he leads multiple civic initiatives that work on democracy, civic behaviour and livelihoods. His conviction that strong and resilient social cohesion and peace is essential for sustainable development led him to SeeD. Since 2019, he has been working on SCORE efforts focused on violence prevention and education reform in partnership with Interpeace, INDIGO, UNICEF and the EU.
Contact email: koko@seedsofpeace.eu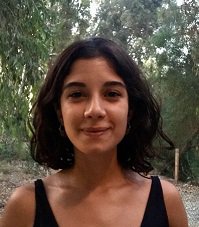 Marian Machlouzarides
Data Analyst
Marian Machlouzarides completed her BSc in Pharmacology and MSc in Biochemical Engineering at University College London. She has worked in health systems strengthening at an international organisation in Geneva, and as a data analyst at a cancer charity in the UK. This sparked her interest for using evidence-based practices in development, leading her to her current position in the Data Analysis team at SeeD.
Contact email: machlouzarides@seedsofpeace.eu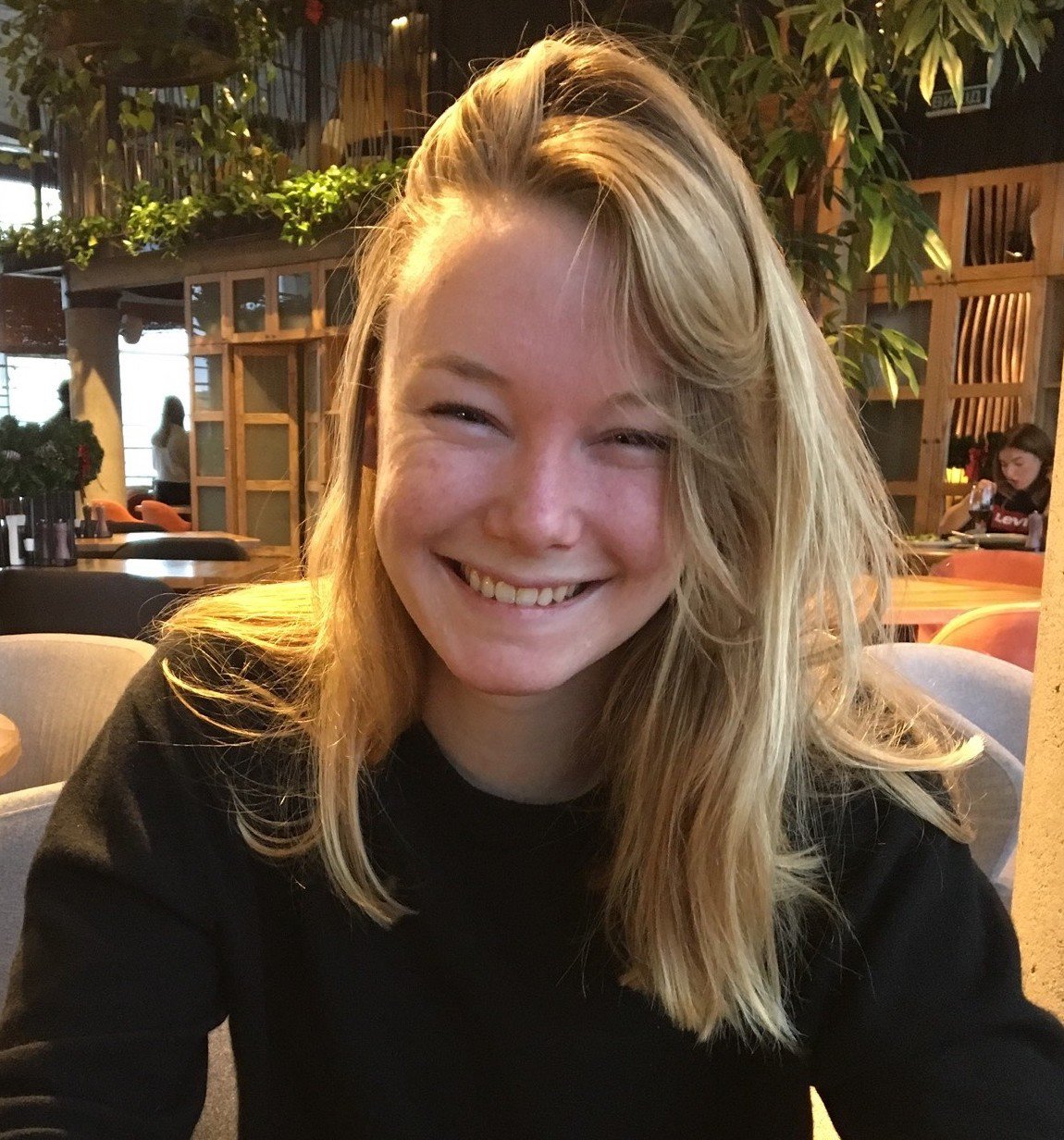 Amie Scheerder
Programme Officer
Amie finished her degree in International Tourism Management and Consultancy after which she pursued her studies in Sociology. Currently, she is following a master's in Conflict Resolution and Governance at the University of Amsterdam, The Netherlands. She received the Multatuli Thesis Award for her dissertation titled "The Contribution of Tourism to Social Cohesion in Ukraine" where she explored the relationship between tourism and peacebuilding as well as the influence of cultural heritage on reconciliation. During her studies, she worked in educational tourism in Myanmar building a network between the tourism sector, universities, ministries, and NGOs to stimulate capacity building for underprivileged groups. Following her internship with SeeD, she joined the Ukraine team full time and is currently based in The Netherlands focusing on data analysis and visualization for SeeD's engagements in Ukraine and Bosnia and Herzegovina.
Contact email: scheerder@seedsofpeace.eu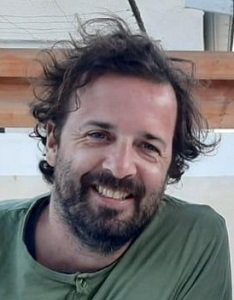 Dr. Bertrand Baldet
Senior Researcher
Bertrand holds a PhD in Sociology from the University Toulouse Capitole, where he focused on flood risk management and adopted a multidisciplinary approach that married sociological and political science approaches to better understand and investigate environmental conflicts and environmental public policies. His research covers various topics such as resilience approaches, poverty traps, large-scale land appropriation, sustainable livelihood framework, climate change stakes, smart and sustainable agriculture practices and natural resource management. Bertrand joined SeeD in 2018 to help design measurement metrics to better understand the effect of environmental challenges on social cohesion and peace-building before transitioning into the senior researcher role for Cote d'Ivoire and West Africa efforts.
Contact email: baldet@seedsofpeace.eu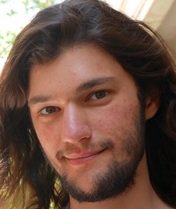 Christoforos Pissarides
Data Analyst
Christoforos completed his BSc degree in Mathematics at the University of Nottingham and a MSc degree in Computational Mathematics at the University of Derby. His focus on the concept of optimisation led him to his first employment as a software engineer in the industry of Planning and Scheduling Optimisation in the UK where he conducted statistical analysis on the performance of a multi-tier architecture optimisation software. He later worked as a data analyst in Cyprus in the field of wholesale distribution of technology solutions and services. His strong desire to utilise his knowledge and skills he acquired for the prosperity of communities and societies via data driven policy making, guided him to the SeeD family in which he works as a data analyst.
Contact email: pissarides@seedsofpeace.eu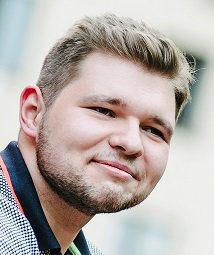 Nestor Cheryba
Data Analyst
Nestor has a MSc Degree in Economic Analysis from Kyiv School of Economics, concentrating on the diverging effects of loans and grants on consumption inequality. His academic studies has focused on data science, statistics and econometrics. Nestor has previous experience in working as a data analyst in the IT sector as well as a sales analyst for an international cosmetics corporation. Nestor joined the SeeD's growing Ukraine team as a data analyst and researcher in July of 2020 .
Contact email: cheryba@seedsofpeace.eu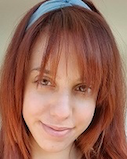 Loukia Christoforou
Admin Assistant
Loukia comes from a diverse academic background. She holds a degree in both Law and Fine Arts. She initially completed her Law LLB at City University London as well as her law practice, where she has successfully gained her Cyprus Bar qualifications. Loukia has then moved on to fulfil her life-long passion in art by pursuing a second degree in Fine Arts at the University for the Creative Arts in Canterbury. She has worked as a lawyer at local law firms in Cyprus and subsequently for organisations which aim at defending citizens' rights and interests in a collective manner, such as her role as the coordinator for Cyprus Consumers Association (CCA), where she had the opportunity to get involved in EU programmes focused on consumer rights.
Contact email: christoforou@seedsofpeace.eu
Dr. Kateryna Ivashchenko-Stadnik
Project Coordinator & Researcher
Kateryna is a multidisciplinary researcher with degrees in History (Donetsk State University), Sociology (Central European University, Prague and Warsaw) and International Development (University of London). Before joining SeeD she was a Senior Research Fellow of the Institute of Sociology (Ukrainian National Academy of Sciences) and the Ukrainian team lead and country expert within a number of international research projects. In the 2000s she worked as a Social Policy Advisor in UNDP, Ukraine. As a parallel professional track, Kateryna has also spent several years in film production and distribution (Arthouse Traffic, SOTA Cinema Group) and was a magazine editor (The Ukrainian: Life and Culture). She is an alumna of the Aspen Institute Kyiv (Responsible Leadership Program).
Contact email: ivashchenko@seedsofpeace.eu
Kando Serge Gbagbeu
Data Analyst
Kando Serge holds a PhD in economics at Kyonggi University (South Korea) which focused on the relationship between economic transformation and economic growth in Africa. He has previously a Master degree in applied economics at the Interuniversity Graduate Program (Côte d'Ivoire). He is passionate about quantitative and qualitative research and policy advice for positive change in Africa. Before joining the SeeD's Team as Data Analyst, his has been working as independent researcher in economic transformation and related thematic areas.
Contact email: serge@seedsofpeace.eu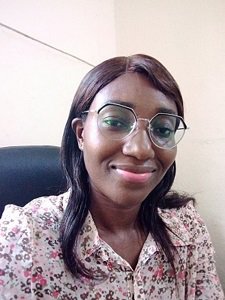 Sonia Dasse
Data Analyst
Sonia holds an Advanced Post Graduate Degree in Development Economics from Félix Houphouet Boigny University of Abidjan (Ivory Coast), and is preparing a doctorate thesis in Economics. She has been working in a think tank in Ivory Coast for more than three years in research projects implemented in the country and in Burkina Faso and Kenya. She has previous experience in working as a Researcher in international research projects, in quantitative data analysis, Randomized Controlled Trial and Policy impact analysis. She would like her work to contribute towards more innovative and sustainable solutions, for a more equitable and inclusive society where peace and social cohesion reign.
Contact email: dasse@seedsofpeace.eu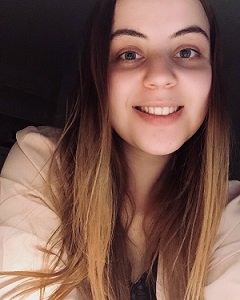 Nadiia Novosolova
Programme Assistant
Nadiia completed her master's degree in Sociology at Lund University, Sweden. Before joining SeeD she worked in international NGOs in Sweden and Ukraine where she assisted with research activities, event coordination and internal policy development. Her academic and professional background encompasses women's political participation, civil society and international development. Nadiia provides programming and administrative support to SeeD's Ukraine team.
Contact email: novosolova@seedsofpeace.eu